The Balancing Act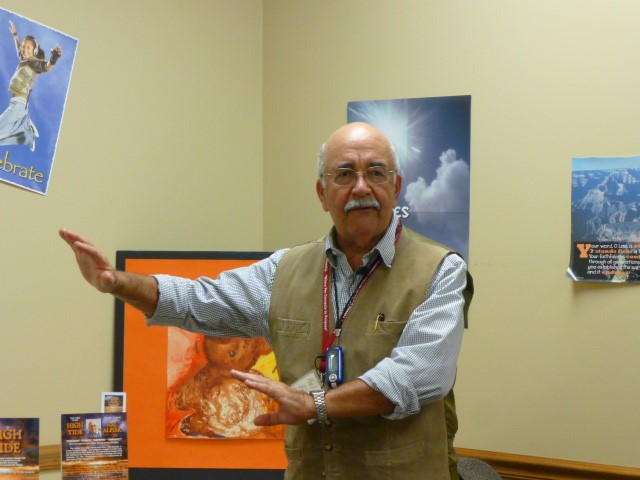 Series Instructor/Facilitator

Hal Alpiar
Four separate and distinct "hands-on" workshop programs to drive your business and professional practice growth

now

! Ideal for owners, partners, directors, managers, and entrepreneurs.

Healthcarepreneurs©
GROWING YOUR PRACTICE IN TODAY'S HEALTHCARE STORM!
A Three-Night Program: Nov. 30, Dec. 5 & 7, 2017
Each Session: 5-8PM with a 10-Minute Break
Registration Fee: $249 (includes all 3 sessions)
TN Tech, Foundation Hall Room 216

Regulations, insurance, financial, legal and patient care stress. All will get worse before they get better (which may take years). But here are specific proven new steps you and your staff can take today to minimize upsets… and grow patient volume using the most effective and least expensive healthcare marketing tools. How to launch your secret business ideas.
©2017 Hal Alpiar and TheWriterWorks.com, LLC. All rights reserved.
BALANCING YOUR PERSONAL, BUSINESS AND PROFESSIONAL LIFE NOW!
A One-Night Program: Dec. 12, 2017
5-8PM with a 10-Minute Break
Registration Fee: $99
TN Tech, Foundation Hall Room 216

Increase your self-control without diets, drugs, yoga, counting to 10, or keeping one hand tied behind your back. Win over difficult employees, irate customers, impatient investors, annoying suppliers and (well-intentioned but sometimes) interfering family and friends. Teach partners, employees, family… age and physical condition not a factor.
Results Guaranteed!
HOW TO BOOST YOUR 2018 BUSINESS AND PROFESSIONAL PRACTICE "BRAND"!
A Three-Night Program: Jan. 18, 23 & 25, 2018
Each Session: 5-8PM with a 10-Minute Break
Registration Fee: $249 (includes all 3 sessions)
TN Tech, Foundation Hall Room 216

Does your brand (logo/words) pack a punch? Create interest? Stimulate desire? Bring about action? Are the words too long, too short, too complex, too simple, too brash, too boring? Are you using it right? Expert answers, and the secrets to building your 2018 image to get results. Bring your logo and branding line for a check-up and makeover.
INSPIRING TEAMWORK TO GET RESULTS NOW!
A Three Night Program: Feb. 1, 6, & 8, 2018
Each Session: 5PM - 8PM with a 10-Minute Break
Registration Fee: $249 (includes all 3 sessions)

TN Tech, Foundation Hall Room Is your business TEAM addressing your business needs? Is it competitive enough externally? Internally? Is it like synchronized swimming? Does it need to be more like baseball? Do you cultivate leaders or squash them? The best performance rewards are not costly… or permanent expenses. Learn the most effective way to help others set and reach their goals.
ABOUT THE INSTRUCTOR/FACILITATOR
The published author of nine books
(six on business and healthcare, including a national book award-winner), Hal Alpiar, MBA (Management and Marketing), and MA (Human Development course equivalency), offers rich creative business development expertise combined with extensive business and healthcare training/coaching for virtually every size and type of product and service business, and every size and type of healthcare specialty and organization.
Hal served two consecutive 2-year term federal appointments
to the SBA Region II (NY/NJ/PA/BVI) Advisory Council and five years as a member of the National Committee for Quality Health Care (NCQHC), now National Quality Forum, Washington, DC, on the organization's Public Affairs Committee. He is Co-Founder of Bio-Motion of America, the Pennsylvania Heart Institute, Backpackers Spine Health Programs, and e-Healthcare Ventures.
Student-voted "Professor-of-the-Year"
at both Pace University (NY) and Ocean County College (NJ), Hal also taught with the U.S. Army and at Georgian Court University. He is known for his engaging presentation style and his entrepreneurship development skills, having helped to start over 500 successful small businesses.
Working with TTU photographer/videographer
Intern Dylan McCool, a 2017 video version of Hal's self-esteem development book in verse, DOODLE-OO BEAR (for 3-6-year-olds with real or imagined handicaps) was produced and posted on YouTube.
More on Hal at
WWW.BUSINESSWORKS.US